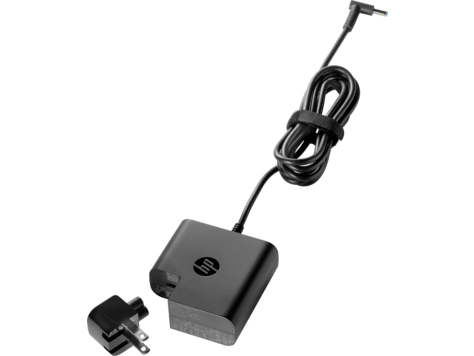 HP Travel Power Adapter 65W
(X7W51AA)
Special offer:
Special offers:
Overview
The lighter, compact form factor travels easily and still packs the standard 65W power you need. Perfect for replacing an existing adapter or using as a backup, it comes with a built-in surge protector and regulates power based on your device's needs. Work confidently with a reliable adapter that moves as easily as you do.
Features
This 65W power adapter delivers the power you need with an HP standard 4.5mm connector.
At only .48 lbs (0.22kg), it fits comfortably into your bag without weighing it down.
The gently-curved corners and compact, square design travel easily.
HP laptops/tablets with 4.5mm connector